Stompbox: 100 Pedals of the World's Greatest Guitarists | Limited First Edition
by Stompbox Book
Out of stock
Effect: Book
If showing as out of stock, click on this affiliate link to be able to order 
https://stompboxbook.com?ref=319       
Stompbox: 100 Pedals of the World's Greatest Guitarists, is a deluxe celebration of the unsung hero of guitar music–the effects pedal.
Stompbox showcases the actual effects pedals owned and used by Jimi Hendrix, Stevie Ray Vaughan, Frank Zappa, Alex Lifeson, Andy Summers, Eric Johnson, Adrian Belew, Joe Satriani, Steve Vai, Ed O'Brien, J Mascis, Lita Ford, Joe Perry, Thurston Moore, Lee Ranaldo, Vernon Reid, Kaki King, Nels Cline and 82 other iconic and celebrated guitarists.
These exquisitely textured fine-art photographs are matched with fresh, insightful commentary and colorful road stories from the artists themselves, who describe how these fascinating and often devilish devices shaped their sounds and songs.
A visual treat for obsessive collectors, guitar players, and music fans, Stompbox reveals the essential but lesser-known marvels behind some of rock 'n' roll's signature sounds.
Book features and structure: 
100 Pedals. Featuring interview with the artist and a photos of the chosen pedal. The interview explores the artist's personal connection to their chosen pedal. The pedal photo receives a full page with the interview on the adjacent page.
5 Editorial Features:  
* Fuzzed, Phased & Freaked Out: A Heavy History of the Guitar Pedal
* Thinking Inside the Box: A Pedal Innovators Roundtable
* Fuzzy Drums, Hairy Horns & Silky Keys: Why It's Okay to Love Guitar Pedals for Everything But Guitar
* Seeing Sound: The Art & Design of the Stompbox
* J's Big Muff Museum: Lee Ranaldo Talks Pedals With J Mascis
Photographer and Art Director: Eilon Paz
Editorial Director: Dan Epstein
Editor At Large: James Rotondi
Foreword: Ed O'Brien (Radiohead)
Contributing Writers Tom Beaujour, Rich Bienstock, Matt Blackett, Anna Blumenthal, Elton Bradman, Rod Brakes, Chris Buono, Barry Cleveland, Matt Diehl, Dan Epstein, Tzvi Gluckin, Dave Hunter, Michael Molenda, Bill Murphy, Whitney Petty, Lee Ranaldo, Michael Ross, James Rotondi, Cynthia Schemmer, Josh Scott, Katherine Turman
Created by Eilon Paz
Book dimensions: 8×10.3 inches.
514 pages.
Hard cover.
ISBN: 978-0-9912248-5-2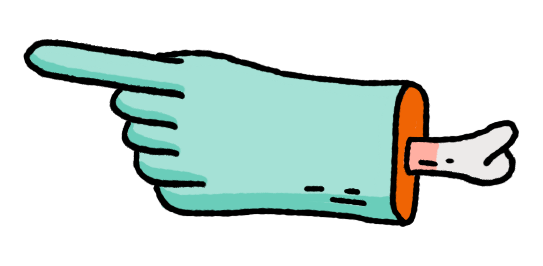 Similar Articles