Effects: Blender, Overdrive
Shortly after launching our initial line of pedals we started asking which pedal people would like to see the Lichtlaerm take on:
The results were overwhelmingly unambiguous: an Overdrive based on the classic green box that we all know and love.
At the same time we started discussing doing a collab of the "Heave Metal Amps & Pedals" group on facebook: after discussing features the amazing Asia Sansalone provided the artwork for this one and it turned out just glorious!

As always we tried to honor the original circuit and leave the core sound intact while offering something new that you won't find on any similar pedal!
Enter: The King in Yellow!
With a saturation and frequency response clearly based on TS-style overdrives we added our revered active 4-band EQ - as always voiced to perfectly suit the pedal!
As we usually do we also added a charge pump to increase the operating voltage to 36V internally ensuring immense headroom, three times the output volume and a clear operation of the EQ while simultaneously keeping the noise floor low.
In addition to the classic symmetric clipping we added an asymmetric setting as well as LED clipping for more dynamic range - all available at the flick of a switch.

The real standout feature of the King in Yellow is its parallel loop, tho: create unique overdrive tones by blending the Yellow King with anything in the loop! A perfect mix of Klon-style transparency and the cutting mids of a TS? No problem! A Blues Breaker style breakup-tone with just a hint of SRV? Sure! Blending a modern metal boost with the tried and proven screamer as a boost? Pushing your amp into sonic mayhem by blending the Yellow King with an HM2? Bring it on!
Even a delay or modulation in the loop will create interesting textures as the loop signal will stay clean and be mixed with the saturated part later on.
You may even use it as a splitter for stereo setups with the polarity switch ensuring correct phase of both signals no matter if you decide to mix it back in or run the outs into separate amps!
If you decide to leave the loop unconnected it will turn into a clean blend to be mixed with our OD-signal. The mixing will always happen after the EQ but before the master volume to allow for clean boost operation as well!

Features:
Lichtlaerm Audio Smart Relay technology

TS-style overdrive

symmetrical, asymmetrical or LED clipping

extremely high output

4-band EQ with up to 16dB cut/boost per band, non-interactive, constant-Q

low noise, high headroom (27V internally created)

parallel fx-loop with polarity switch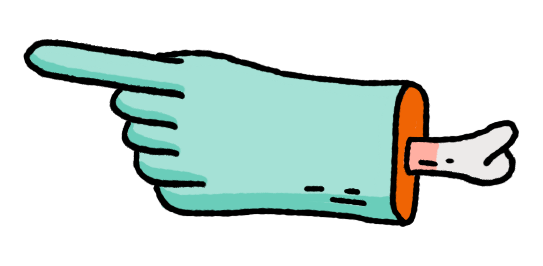 Similar Articles