Effects: Boost, Overdrive, Power boost
Crooked Axis is a simple yet super versatile, multipurpose gain device. Starting as a powerful clean booster with vintage flavoured feel and active bass & treble controls to drive any amplifier to natural break-up, it takes your tone through fat overdrive or raw, rugged, gritty distortion, into ear-melting fuzz territory and absolutely lo-fi deconstructed sounds.
It's core is based on the classic Colorsound Power Boost - a discrete transistor boost/overdrive design, praised by many seeking for either a powerful gain provider or just for it's original sound signature. Not many pedals can smash a tube amp with such power, deep bass and glassy treble as this one.
Top three knobs represent 'stock' Colorsound setup, while MASTER knob is an essential addition to let original circuit be set for distorted sounds at low output volume. BASS & TREBLE knobs are arranged after the drive section, so EQ shape final tone after desired amount of drive is achieved. RANGE knob is my extension to allow deeper voicing of the dirt character - it removes low frequencies from drive section, making distortion tighter and smoother, plus it can bring it to a clangy, grinding noise regions.
OK, that would be good enough, but heart of Crooked Axis is the BLAST switch, which grants pedal a new character and distortion range. DRIVE range now starts with a warm, heavy overdrive with extra amount of bass to spend. Cranked up turns into fat, grainy distortion without sizzle and raw character of the BLAST 'off' setting. Turn DRIVE to max and experience melting fuzz with blasting low-end, bursting attack and blooming textures during sustained notes. Throughout whole range it keeps dynamics and attack sensitivity, so it feels like extension to the instrument. Together with various RANGE and EQ settings this setup provides great amount of output volume and diversified tones - many classic and many of its own, from pristine clean to utter destruction. From '70s leads to heaviest sludge sounds, with guitar, baritone or down-tuned bass, all works equally well.
And there's one more thing to mention... the BLAST switch middle position. Neither it's engaged nor switched off. With most of DRIVE knob range it delivers saggy and loose overdrive with lower gain, but even fatter tone compared to BLAST 'on' setting. DRIVE maxed in this mode brings brass-like, throaty fuzz tone with panoply of lo-fi dimensions and random octave-down sound appearance. It's weird, it's wild, and it cannot be passed over.
Original Colorsound Power Boost was powered by two 9V batteries, while Crooked Axis requires 9V DC supply and uses internal voltage doubler circuit to attain 18V operation.
Controls:
- BASS & TREBLE - post-dirt active equalisation (turn CCW to cut, turn CW to boost)
- DRIVE - input gain control
- MASTER - master volume control
- BLAST - 'off' for classic boost response; 'on' for overdrive & fuzz response
- RANGE - pre-dirt bass control (maxed is full bass content, turn CCW to cut)
No battery operation possible with this pedal. Use isolated, regulated, negative center power supply at 9V DC ONLY - running it at higher voltage may cause damage and void warranty.
(Actually you can use 12V DC for extra headroom and output, but DO MAKE SURE that actual measured supply voltage does not exceed 13 volts - actual power supply voltage often is a little higher than specified.)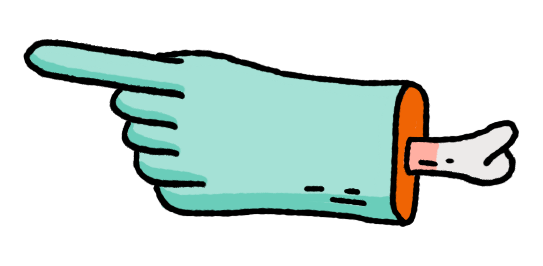 Similar Articles